Learning Management System (LMS)
Karnataka Samskrit University has implemented a Learning Management System (LMS) using the open-source Moodle platform. The LMS will serve the interests of students within Karnataka Samskrit University to access self-paced courses or recordings of online-courses. It also enables the individual departments to upload supplementary educational material, online quizzes and resources, providing easy access to the students. The University aims to enable general public to access Massive Open Online Courses (MOOCs) that the university launches from time to time.

Link to Learning Management System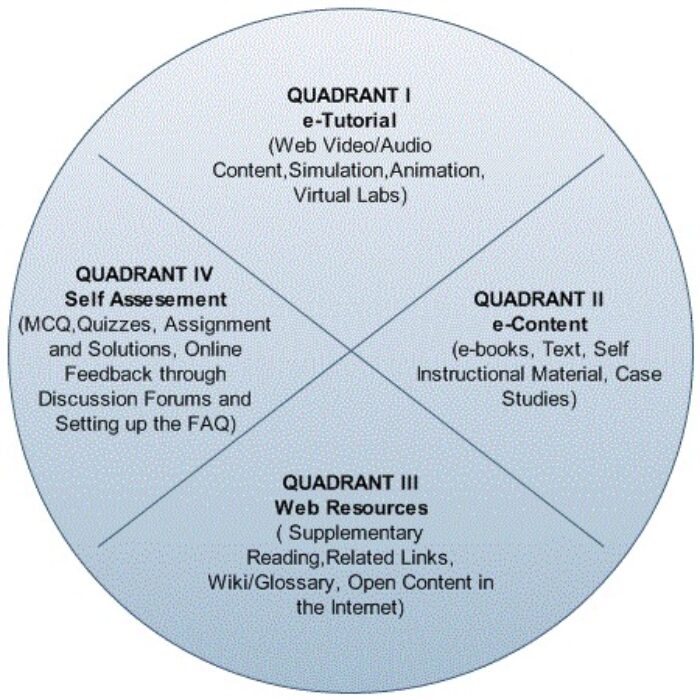 The LMS platform at Karnataka Samskrit University is user-friendly, with a modern interface that facilitates smooth navigation, and the students can access all the necessary course materials and assignments on the platform.
One of the most significant advantages of the LMS system is that it allows students to access course materials from anywhere, at any time. This feature is especially useful for students who are unable to attend physical classes due to distance, medical reasons, or other constraints. With the LMS system, students can access all the course content, including recorded lectures, readings, and assignments, from the comfort of their homes.
The LMS system also provides opportunities for interactive learning, which enhances the overall learning experience for students. The platform allows for discussion forums, group chats, and virtual classrooms, where students can interact with their peers and professors. This interactive approach to learning helps students to better understand the course material and to collaborate with their peers.
Another benefit of the LMS system is that it allows for personalized learning experiences. The platform provides students with the option to choose their preferred learning methods, which could be visual, auditory, or kinesthetic. This feature enables students to tailor their learning experiences to their individual learning styles and preferences, which can lead to better learning outcomes.
The LMS system also helps in saving time and resources. With the platform, assignments and quizzes can be submitted and graded electronically, eliminating the need for physical copies. This automated grading process saves time for both students and professors and allows for faster feedback on assignments.
Moreover, the LMS system also allows students to track their progress in real-time. The platform provides students with the ability to check their grades, attendance, and overall performance throughout the semester. This feature allows students to identify areas where they need improvement and to take corrective measures accordingly.
In conclusion, the Learning Management System used by Karnataka Samskrit University has brought in numerous advantages for the students. The platform provides easy access to course materials, allows for interactive learning, personalizes the learning experience, saves time and resources, and enables students to track their progress in real-time. Overall, the LMS system has revolutionized the way students learn and has provided an efficient and effective platform for learning.
List of teachers using ICT facilities
| | | | |
| --- | --- | --- | --- |
| Sl No | Department | Name of the Teacher using LMS | |
| 1 | Alankara | Dr. Rishidev Bhargav | |
| 2 | Alankara | Dr.Bheema Nayak | |
| 3 | Alankara | Dr.Vanaraja | |
| 4 | Language and Literature | Prof. Girishchandra V | |
| 5 | Language and Literature | Prof. Palaiah | |
| 6 | Language and Literature | Dr.Krishna Joshi | |
| 7 | Language and Literature | Dr.Rekha Devi | |
| 8 | Manuscriptology | Dr. Vinayaka Namannavar | |
| 9 | Manuscriptology | Dr.Ramakrishna Bhat | |
| 10 | Manuscriptology | Dr. Prabhu Swamy | |
| 11 | Nyaya and Vaisheshika | Dr. Bhaskar Joshi | |
| 12 | Nyaya and Vaisheshika | Dr. Venkatanathan K E | |
| 13 | Nyaya and Vaisheshika | Dr. V V S R Lakshmi | |
| 14 | Vedanta | Prof. Veeranarayana N K Pandurangi | |
| 15 | Vedanta | Dr. Vinaya P | |
| 16 | Vedanta | Dr. Manjunath Bhat | |
| 17 | Vedanta | Dr. Sharathchandra Swamy | |
| 18 | Vedanta | Dr. V H Murthy | |
| 19 | Vyakarana | Prof. Shivani V | |
| 20 | Vyakarana | Dr. Anupama Bhat | |
| 21 | Yoga | Dr. Jayarevanna | |