DEPARTMENT OF NYAYA AND VAISHESHIKA
प्रदीपः सर्वविद्यानां उपायः सर्वकर्मणाम्।
आश्रयः सर्वधर्माणां शश्वद् आन्वीक्षिकी मता॥
Navya Nyaya represents one of the finest products of human intellect that has been sustaining India's Intellectual culture for the last few centuries. This shastra offers devices of logical argumentation and supplies us with the novel set of terminology for mapping reality. This school of philosophy exerted influence on different systems of thought so much that they adopted the Navya Nyaya methods to counter their opponents and propagate their thesis. A re-look of Navya Nyaya language and methodology at this modern age may be highly rewarding.
The Department of Nyaya is one of the six full-fledged Departments of the Karnataka Sanskrit University, Bangalore. The Department was established in the year 2018 with Prof. Shrinivasa Varkhedi as Professor. Currently Prof. Shrinivasa Varkhedi has taken charge as the Vice –Chancellor of Central Sanskrit University, New Delhi.
The Department undertakes teaching of Nyaya Philosophy through Samskrit medium at Under Graduate and Post Graduate level and is actively engaged in pursuing research. One of the unique traits of the department is to give emphasis on concept-based studies rather content (textual) based studies. Another feature of the department is it acts a facilitator to both youth and elders. Even the older people with exemplary Zeal are also given an opportunity to explore the nuances of this shastra.
The Department offers courses in Under Graduate, Post Graduate and Ph.D. (Vidyavaridhi) levels and has produced several valuable dissertations/theses. The faculty members have participated in several traditional "Shastratha Sabhas" and Seminars at National and International level presenting papers, including 16th World Sanskrit Conference, Thailand, 17th World Sanskrit Conference, Vancouver Canada.
Objectives of the Department:
The Nyaya and Vaisheshika department at Karnataka Sanskrit University aims to enable students to The Nyaya department at KSU aims to enable students to
• Acquire command over Sanskrit language, Philosophy and Indian Logic.
• Understand Navya-Nyāya language and conceptual scheme along with its development
• Build Research aptitude in Indian Logic and allied systems
• Study, analyze and solve problems in logic and epistemology
• Understand rationally the ancient Indian wisdom and its cultural history and relate it to the contemporary academic knowledge in Sanskrit studies.
• Analyse, appreciate and interpret the Human and Ethical values in Indian Logic.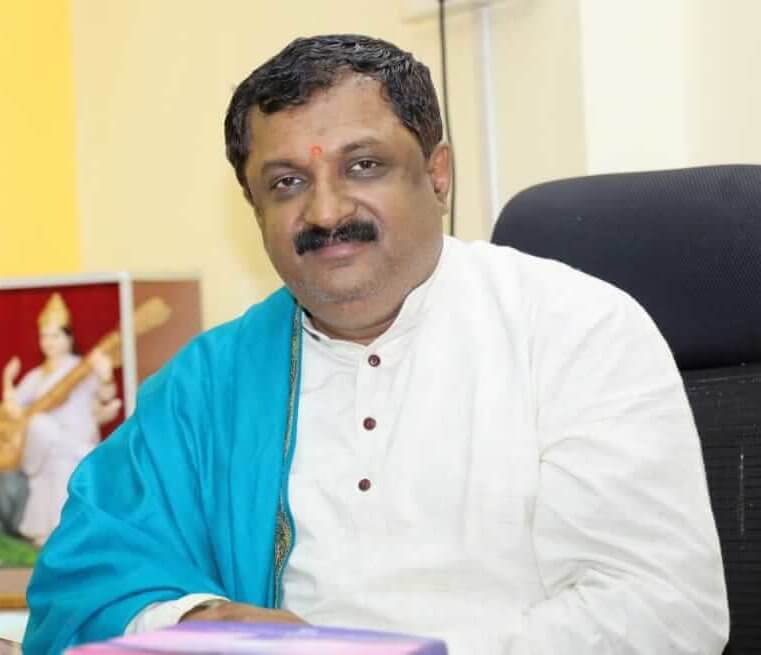 Prof. Shrinivasa Varakhedi
Professor
Prof. Shrinivasa Varakhedi was working as Professor and Dean of Shastra Faculty in Karnataka Samskrita University, Bangalore, Karnataka. He is currently on deputation to Central Sanskrit University, New Delhi as its Vice-Chancellor. Prof. Varakhedi started his academic carrier as a lecturer in purnaprajna Vidyapeeth sanskrit college and later in 2000, he joined and served in Tirupati Rashtriya Sanskrit Vidyapeeth a deemed university.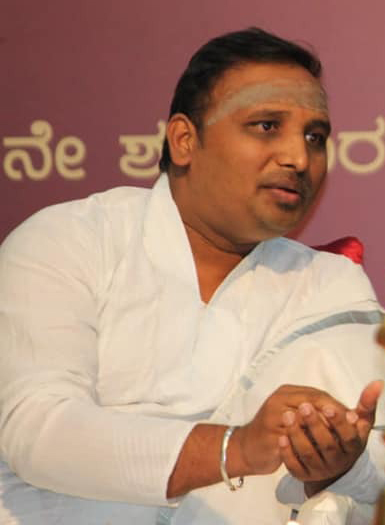 Dr Bhaskar Bhat Joshi
Assistant Professor
Head of the Department
Dr. Bhaskar Bhat Joshi studied Shukla Yajurveda in Anandavana Gurukul, Agadi, Karnataka. He has done M.A. and M. Phil. in "Nyaya Sastra" at Rashtriya Sanskrit Vidyapeetha, Tirupati and also pursuing Ph.D. in "Nyaya Shastra" from there.
He worked as visiting Lecturer in Sri Gajanana Samskrita Mahapathashala, Sudi, Karnataka and Research Associate in highly reputed " Philosophico-Literary Research Department" at Kaivalyadhama Yoga and Research Institute, Kaivalyadhama, Lonavala.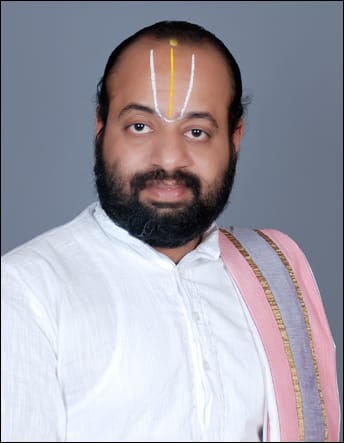 Dr. K.E. Srivenkatanathan
Assistant Professor
Dr. K.E. Srivenkatanathan has over a decade of experience in teaching Nyaya to undergraduate and postgraduate students. He studied Navya Nyaya and Vedanta Sastra under Prof. K.E. Govindan, Prof. K.E. Devanathan and O. Sri Ramlal Sharma. He obtained doctoral degree for research work on "Baladhanvi Rangacharyakruta Nyaya Nakshatra-mala Granthasya Hetvabhasa Samanyaniruktikrodapatrasya Vimarshatmakam Sampadanam". It included critical edition and publication of the manuscript. He was selected for the the prestigious Dr. S Radhakrishnan Post-Doctoral Fellowhip in Humanities for the year 2017-18.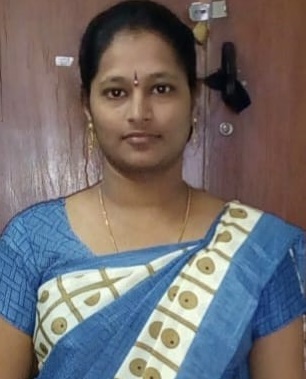 Dr. V.V.S.R. Lakshmi
Assistant Professor
Dr. V V S R Lakshmi completed post graduate studies specializing in Nyaya Shastra from Rashtriya Sanskrit Vidyapeetha, Tirupati. She obtained many awards and recognitions which include gold medals during Acharya studies. As a part of her research work she did "A Critical Study & Edition of Vivechani Krodapatra of Mathuri Panchalakshani by Golokanatha Bhattacharya". She has written a number of papers in the Nyaya – vaisheshika domain.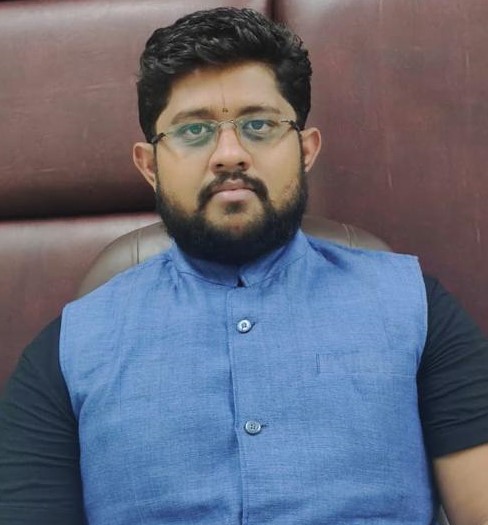 Dr. Vedesh Nagasampige
Guest Faculty
Projects
Funded
Editing & Publishing of the text Tarkachudamani – A sub- commentary of the text Tattvachuntamani
The Manuscript, Aloka-gadaddhari, a commentary on Aloka, is written by Gadadhara Bhattacharya
Sarvapratyayamala
An Interpretable Unified Framework for Text-to-Text Translation among Indian Languages using Sanskrit-based Interlingua Representation
Gallery will be online soon
Dr. Bhaskar Bhatt Joshi
Dr. Srivenkatanathan K E
Dr. V V S R Lakshmi