Department of Counselling and Yoga Therapy
The practice of Yoga is believed to have started with the dawn of civilization. It is considered to be much older than the archaeological record available to us today. The ancient seekers evolved and perfected over centuries this system of self-development handed down to us in the form of Living Tradition (Guru-shishya parampara). A critical analysis of ancient and classical literature on Yoga clearly indicates that its origin dates back to Indus Valley civilization and it is not only mentioned in Vedas but also in Brahmanas, Aranyakas, Upanishads, Smritis, Puranas Epics etc. however, it is available in scattered form. The credit goes to Maharishi Patanjali for gifting a systematic book of Yoga to mankind, written in Sutra style, known as Patanjala Yoga Sutras popularly known as Ashtanga Yoga. His teachings are considered to be parental stalk for further development in the field of Yoga.
Yoga, an ancient cultural heritage of India, is essentially experiential and transcendental which once upon a time, in ancient days, was pursued by handful seekers abiding in secluded places away from social life, has now a day, become an academic pursuit and is being accepted in the curriculum of schools, colleges and universities. Yoga is being pursued for better adaptability, increased intelligence, improved learning ability, enhanced orderliness in thinking, better job performance and satisfaction, the solace in the form of alternative therapy and above all universal brotherhood and harmony.
About Department
The department of Yoga Therapy and Counselling at Karnataka Samskrit University of Bengaluru(Karnataka State) was established in 2022 by Prof .K.E.Devanathan, Vice-chancellor and Prof.V.Girish Chandra, Register. Earlier yoga courses were conducted Under Language and Literature Department and has been offering the courses are Certificate course in Yoga (6 Months), Diploma in yoga (1 Year), P.G.Diploma in Yoga (1 year), M.Sc Yoga therapy and Counseling(4 Semester /2 Years) and Ph.D (Yoga). The department has excellent experimental and computational lab for the students. The department of Yoga has made a significant contribution to attaining the objectives of its formation by functioning very successfully and effectively over 3 years. With a view to attaining the main objective of bringing the benefits of Yogic science in general and students in particular for their physical mental, emotional and spiritual development, the department has been playing a pivotal role. It has been creating self-employment opportunities for students. The department of Yoga has an excellent team of competent faculty involved in cutting-edge research and teaching to develop the careers of the next generations as Yoga therapists, researchers and academicians.
Vision of the Department
To preserve and perpetuate through a Guru-Sishya Parampara (teacher-disciple tradition) the ancient practice of yoga as a holistic way of healthy life and living.
Mission of the Department
To be a centre of excellence in Yogic Science by harnessing ancient wisdom within contemporary need and relevance, through a harmonious process of teaching, learning, research and service.
Yogic Science at our Campus
Karnataka Samskrit University is one of the leading colleges in India offering M.Sc. in Counselling and Yoga therapy where students are imparted knowledge and skills of Yoga Science necessary to become professional yoga trainer. The students are trained to analyses and solve healthcare disorders through designing specific yoga therapies and function on multidisciplinary healthcare teams, working cooperatively, respectfully, creatively and responsibly as a member/leader of a team.
The presence of highly educated and experienced Faculty of Yogic Sciences and a variety of teaching-learning methods, involving a blend of both traditional and modern facilities for classical learning and practical techniques as: –
Outbound Infrastructure equipped with modern technologies of ICT etc. along with the blend of learning in Guru-Kula style to instill them with value based education.
The course curriculum is unique as it is Learning Outcome based that includes Yogic Concepts from Upanishads, Yoga Vasishtha, Bhagvadgita, Patanjala Yoga Sutras, Hatha Yoga, Anatomy and Physiology of Yoga Practices etc. with demonstrations and one-to-one practice sessions of techniques – kriya's, Asana's, pranayama, etc.
Student centered learning techniques are inbuilt in the study plan with a focus on participation in
workshops, seminars, conferences, inside and outside the campus.
Objectives of the Department:
To impart to the students the knowledge of teachings and philosophy of yoga tradition.
To impart to the students the knowledge of human anatomy and physiology and understanding of pathogenesis of diseases and their management in Yoga therapy.
To provide the knowledge of various Yoga therapy practices like asana (posture),pranayama (voluntarily regulated breathing techniques), meditation and relaxation techniques, counseling and basic dietary concepts with their implication.
To Train the students to handle a client and administer yoga therapy under the supervision of a Specialized Medical practitioner.
To train the students in Yoga Therapy so that they can integrate the Yoga therapywith different systems of medicine and clinical settings.
To produce Yoga Therapists of high caliber with in-depth understanding of basic sciences and holistic health techniques.
To enable the students to develop the communication skills and computer skills and applications in Yoga science.
Salient Features
The practical aspect in core courses (the performance of different kriyas and asanans) has been given more emphasis, both in terms of credits and credit hours involved, in comparison to theory.
Keeping in tune with UGC norms, provision for interdisciplinary elective courses, compulsory ability enhancement courses, internship and research project work has been made.
The current programme is designed to enhance the knowledge and skill of the subject.
While designing the syllabus, care has been taken to balance the fundamental techniques of performing arts with complementary knowledge and skills through elective and ability enhancement courses.
The programme would give the students, opportunities to develop skills, in areas which have direct relevance to better practices needed, to maintain good health and hygiene and a healthy body in a healthy mind.
Programmer Education Objective
Become trained yoga instructor, trainer, consultant, or professional.Develop various yoga techniques to provide affordable and alternative healthcare solutions for the benefit of the society at every stage of life.Attain leadership qualities and entrepreneur skills by working and communicating effectively in interdisciplinary environment.Pursue life-long learning and practice for professional development with a motivation to become a Yogacharya.
Career Opportunities
As many people are embracing Yoga in their changing lifestyle, there is increasing job opportunities in India as well as in abroad for a Yoga professional. There are several career options available for a Yoga professional in government & private sectors in India where professionals can work as:
Research Officer- Yoga and Counsellor, Yoga Aerobics, Instructor Assistant to Ayurvedic Doctors Assistant to Clinical Psychologists, Yoga Therapist, Yoga Instructor, Yoga Teacher, Therapists and Counsellor, Yoga Advisor, Yoga Specialist, Yoga Practitioner, Yoga
Consultant
| | | | | |
| --- | --- | --- | --- | --- |
| Course | Pattern | Eligibility | Duration | Fees |
| Short term course in yoga | Non-Semester | S.S.L.C | 3 months | 2000 |
| Certificate in yoga | Non-Semester | PUC/12th | 6 months | 2000 |
| Diploma in yoga | Non-Semester | PUC/12th | 1 year | 2500 |
| P G Diploma in yoga | Non-Semester | PUC/12th | 1 year | 3000 |
| M.Sc(Yogatherapy & Counseling) | Semester | BAMS,BNYS, B.Sc in relevant, any degree with diploma in yoga | 2 years | 17500 |
| Ph.D (Yoga) | Semester | As per UGC norms | 3 years | |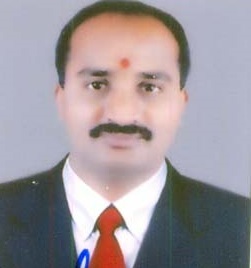 Dr. Jayarevanna M.V
Assistant Professor
Department of Language and Literature
Karnataka Sanskrit University
Visiting faculty
H.R. Manikarnika MBBS, DOMS,DFW, PGDMCH, Retd Principal
Shivakumar T, Senior Medical Officer, Ayush Department, Government Of Karnataka.
Muralidhar Retd Scientist ISRO